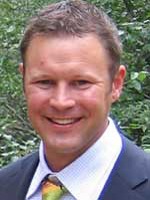 Dirk Kokmeyer, PT, DPT, SCS, COMT is a physical therapist in Vail, Colorado.
He graduated from the physical therapy program at the Hogeschool van Utrecht in the Netherlands in 2000.  He attained his Doctor of Physical Therapy degree from Rocky Mountain University in Provo, Utah in 2012 and is currently working on his PhD in orthopedic and sports sciences.
He is a board certified sports specialist and a certified orthopedic manual therapist.  He has published articles in peer-reviewed journals on knee and shoulder rehabilitation and sacroiliac joint testing.  In working with the Steadman Clinic, he has managed the care for several patients suffering from arthrofibrosis and understands the debilitating nature of this condition and the rehabilitation necessary to treat it properly.